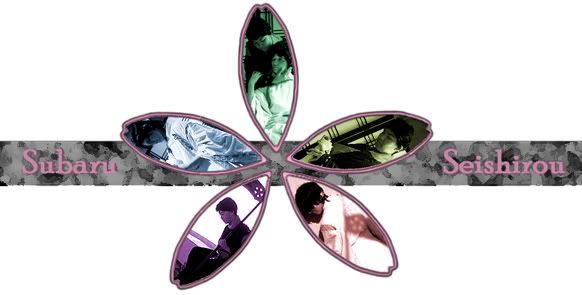 No, this journal is not Friends Only, I just wanted an excuse to use this lovely banner made by
forelyse
, featuring myself as Subaru (white) and
silvernaofficer
as Seishirou (black). Please see my profile for my friending policy.


Subject to change of course!
All up in the air atm.
So here's just a smattering of pics of two things I've been working on.
I posted this pic in one of the random pic posts before. The stooooory is, in December 2010 I went to Japan and thought I should make myself a lovely coat to wear there. This is as far as I got, that's the liner in the pic, but the shell is at the same spot. When I went to set the sleeve I reeeeeally didn't like the shape of the sleeve head, but I didn't really have time to mess about with drafting a new one, and I wanted to add some things, aaaand I ended up getting a lovely wool coat on holiday sale anyway.
It's
B5425 from Butterick btw
, view C cut at A's length (also note, it's going to hit just above the knees on me and I shortened it a few inches from the A cutting length, so it runs long).
Anyway, so got that other coat, folded this up to finish later aaaand... never got around to it ;_;
I'm very much deadline driven, so I have loads of half finished "real" clothes that get pushed aside for costumes or presents that have to be made at a certain time. It's been sort of nagging at me since I moved though. Then one of the bloggers I read sometimes posted about finishing a quilt she started in 1991 and I was like whoa, I do NOT want that to happen to me! I need to go through my bins and finish what I want to finish and toss what I don't.
Then I started to read Lladybird's blog, and she has
an excellent post on how she sews so much
, and I realized that I *am* at my most productive when I do those things, I'd just never really thought about it before. But one of the things she doesn't do, that I clearly do (did?), is allow UFOs! (UnFinished Objects)
So that long story really is just to say, I'm going to finish this coat XD
(
Read more...
Collapse
)
I have loads of little things in progress right now, but nothing finished just yet so it feels like I'm doing nothing >.<
Beets!
I just planted more a few weeks ago, I didn't realize they can be sort of a year round crop here. So, excited for that.
(
Read more...
Collapse
)
Now for some random pics from Oct!
Anyway, so I tend to take random housey pics on my ipad mini anyway. So here's some pics from September! I'll do October in another post.
This was probably one of my last batch of refrigerator pickles, my cucumbers fiiiinally gave up the ghost a few weeks ago (no joke, I must have gotten hundreds from those plants!) and I pulled them up and planted chard, beets, and carrots there.
(
Random life pics!
Collapse
)
Realized it's been a bit since a posted! Part of the fault is I started using instagram in... August I think and so my random pics go there and I forget to put them here. Also I still haven't done anything about my camera :/ I know that it's me not wanting to face if all those pics really are gone ;_; But... I really should find out.
ages
. But for various reasons never got around to it.
Anyway! Last year I was thinking, really four Regency dress is a bit much when I have two more planned, so I decided to sell my first one.
Doris was awesome and did a photoshoot for me so I'd have lovely photos to use for etsy. It sold, right when I was getting ready to post it and signal boost, but the pictures turned out so nice I wanted to post them anyway!
We shot at Gamble Gardens in Palo Alto, and my sister
Elizabeth
did my wig and makeup so that Doris could take some good shots for her portfolio.
(
More after the cut!
Collapse
)
Man I've been meaning to post these for
I've been so far behind this feels like a huge victory XD
It wasn't what I meant to do, and the whole thing took me maybe 20 minutes, but, it fulfills the challenge so I'll take it.
Some time ago some friends bought me this teeshirt:
It's a little hard to tell because of the lighting but... it's tan.
I appreciated the thought, 'cause as they well knew I love Magneto. But I don't care for brown. The only brown thing in my wardrobe is my jedi cloak, and that's only allowed because... jedi cloak.
So I folded it up and put it aside until I could decide what to do with it. My original thought was to make a red backpack with purple trim and cut out the picture and applique it to it. But when I got it out earlier this month along with a bunch of other teeshirts I'd set aside to refashion (funnily, I was actually looking for a different shirt from the same friends in particular) the print was much larger than I'd remembered. Aaaaand I decided I just didn't like it enough to go through all the effort of making a cute backpack.
Well!
I recently started following
Matt from the Great British Sewing Bee at Sew What's New
(if you haven't watched that show, you should, it's full of really lovely, nice, creative people. I'm particularly fond of the history bits, and Patrick), and he posted
a tee shirt refashion
just this month.</div>
I've seen these tee shirt bags before, but his tutorial is a nice clear one and I hadn't thought of zigzagging the edges to prevent overstretching.
Anyway, so I did that.
Challenge #8, Something Geek Inspired, done!
Also it's a refashion, so technically Challenge #6 done also 8D
And bonus, yesterday's harvest:
Whoohoo, finished one!
So I've been pretty scatter brained lately (uuuuh... the last two years...) and making stupid mistakes in my sewing, just from not paying attention. I've found that running a mental commentary as if I were making a tutorial really helps me stay focused. So when I was making this, I thought why not just actually make it a tutorial?
Plus sometimes it helps to try to figure out how to put things into words rather than vague hand gestures.
So any C&C would be welcome!
My gramma asked me to make her a new insulated water bottle holder, she had this one she'd bought that either was for her old water bottle or she'd just bought it not knowing if it'd fit or... something. I'm really not sure. Point is it didn't fit the water bottle she uses now.
Fortunately, we have the same water bottle!
This one from Target
(coincidentally, we even bought the same colour). So I measured the base and the height and made a mockup for my own water bottle. I say mockup, what I mean is I just went for it 8D;; And made some adjustments to her's.
Anyway! You will need:
- Two 7.5" x 22" pieces of fabric (I'm using quilting cotton scraps) for lining and shell
- One 7.5" x 22" insulation piece (I just have whatever they had at the quilt store, I think it's Insul-Bright)
- Two 2" x 8.25" pieces of fabric for the cording channel
- Two 2" x 5" pieces of fabric for the tabs
- Two 1" x 5" pieces of interfacing for the tabs
- Two 16" pieces of cording
OPTIONAL:
- One 7.5" x 9.5" "Base," if using directional fabric like I did cut two 7.5" x 5" pieces
Seam allowance is .25" unless otherwise stated.
(
Continued after the cut!
Collapse
)
didn't
finish my quilt for the WIP challenge (truth be told, I hardly touched it) and I've been thinking of it for like a week now. While I'm doing dishes, while I'm gardening... while I'm at work.... wondering what I could possibly quilt that's not actually my quilt.
I even thought about quilting my sister's quilt! Which she started last month, and is already at the quilting stage. She's 12 years younger than me, so it's making me feel like a slacker!
But today... I actually looked at the chart. "Something Quilted" is for December!
September is "Geek Inspired."
Which actually might be more challenging 'cause where do I even start? I have SO MANY "geek" sewing plans.
Technically, my
Game of Thrones Messenger Bag
fulfills this challenge (and July's refashion challenge!) but, new things!
But in the bags vein, I have several SDCC bags I'd like to refashion, I don't have pics of all of them but here are two I remember: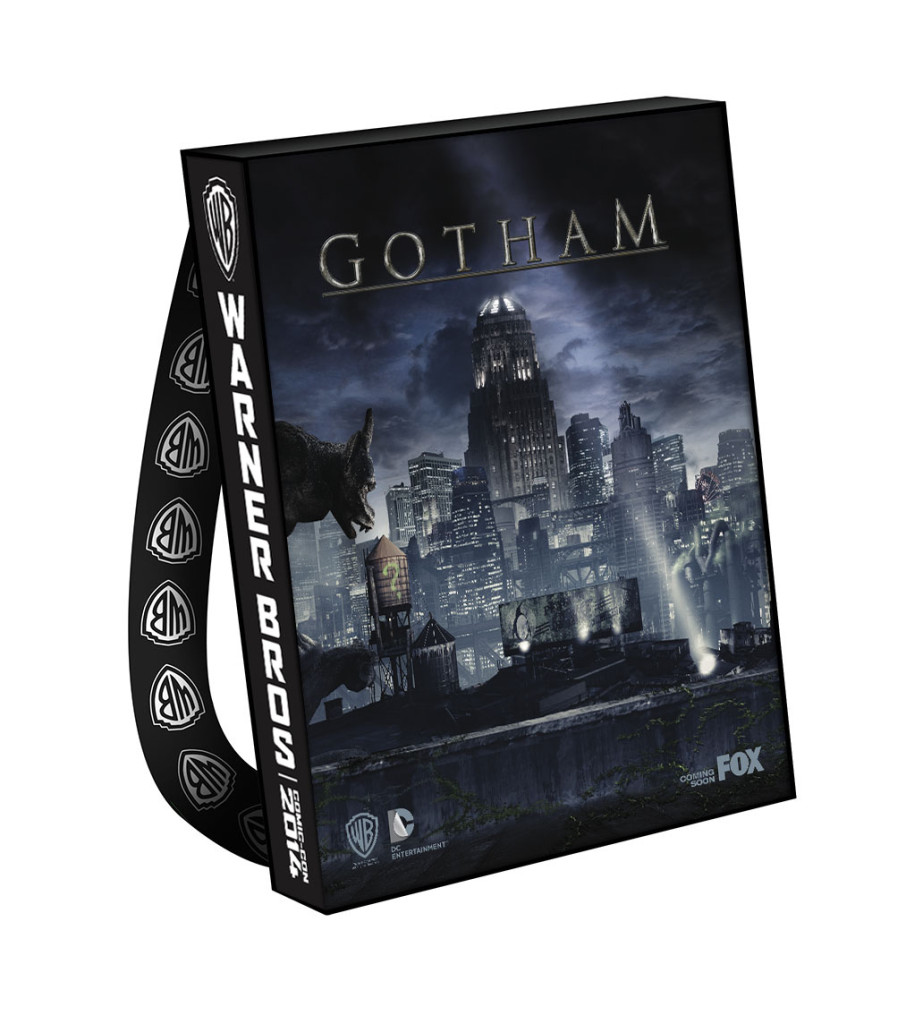 These bags are huge and refashion really nicely.
I'd also like to inject some more general geek into my wardrobe, but we'll see!
Augh, in my mind it was "Something Quilted" and I was already sad because I
Doris got some underwater camera gear a bit ago, she's rented the gear before and done a few shoots,
you can see them here
.
For the preggers one I did do some minimal assisting, so I *thought* I was reasonably familiar with the whole underwater thing.
Lemme tell you it is WAY different being in front of the camera.
Behind the camera, you're pretty much focused on one thing: getting the shot. Not that it isn't hard, you have to keep yourself down in the water and there are other water things to struggle with.
So this "shoot" was a "let's play with your equipment!" test.
We wanted to test how an umbrella maneuvers in the water, and how a night time shoot would look.
(
Read more...
Collapse
)
So!