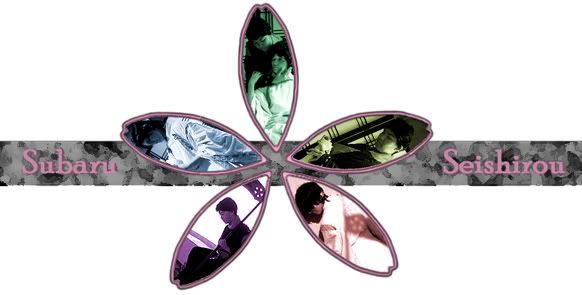 No, this journal is not Friends Only, I just wanted an excuse to use this lovely banner made by
forelyse
, featuring myself as Subaru (white) and
silvernaofficer
as Seishirou (black). Please see my profile for my friending policy.


Subject to change of course!
All up in the air atm.
I've been so far behind this feels like a huge victory XD
It wasn't what I meant to do, and the whole thing took me maybe 20 minutes, but, it fulfills the challenge so I'll take it.
Some time ago some friends bought me this teeshirt:
It's a little hard to tell because of the lighting but... it's tan.
I appreciated the thought, 'cause as they well knew I love Magneto. But I don't care for brown. The only brown thing in my wardrobe is my jedi cloak, and that's only allowed because... jedi cloak.
So I folded it up and put it aside until I could decide what to do with it. My original thought was to make a red backpack with purple trim and cut out the picture and applique it to it. But when I got it out earlier this month along with a bunch of other teeshirts I'd set aside to refashion (funnily, I was actually looking for a different shirt from the same friends in particular) the print was much larger than I'd remembered. Aaaaand I decided I just didn't like it enough to go through all the effort of making a cute backpack.
Well!
I recently started following
Matt from the Great British Sewing Bee at Sew What's New
(if you haven't watched that show, you should, it's full of really lovely, nice, creative people. I'm particularly fond of the history bits, and Patrick), and he posted
a tee shirt refashion
just this month.</div>
I've seen these tee shirt bags before, but his tutorial is a nice clear one and I hadn't thought of zigzagging the edges to prevent overstretching.
Anyway, so I did that.
Challenge #8, Something Geek Inspired, done!
Also it's a refashion, so technically Challenge #6 done also 8D
And bonus, yesterday's harvest:
Whoohoo, finished one!
So I've been pretty scatter brained lately (uuuuh... the last two years...) and making stupid mistakes in my sewing, just from not paying attention. I've found that running a mental commentary as if I were making a tutorial really helps me stay focused. So when I was making this, I thought why not just actually make it a tutorial?
Plus sometimes it helps to try to figure out how to put things into words rather than vague hand gestures.
So any C&C would be welcome!
My gramma asked me to make her a new insulated water bottle holder, she had this one she'd bought that either was for her old water bottle or she'd just bought it not knowing if it'd fit or... something. I'm really not sure. Point is it didn't fit the water bottle she uses now.
Fortunately, we have the same water bottle!
This one from Target
(coincidentally, we even bought the same colour). So I measured the base and the height and made a mockup for my own water bottle. I say mockup, what I mean is I just went for it 8D;; And made some adjustments to her's.
Anyway! You will need:
- Two 7.5" x 22" pieces of fabric (I'm using quilting cotton scraps) for lining and shell
- One 7.5" x 22" insulation piece (I just have whatever they had at the quilt store, I think it's Insul-Bright)
- Two 2" x 8.25" pieces of fabric for the cording channel
- Two 2" x 5" pieces of fabric for the tabs
- Two 1" x 5" pieces of interfacing for the tabs
- Two 16" pieces of cording
OPTIONAL:
- One 7.5" x 9.5" "Base," if using directional fabric like I did cut two 7.5" x 5" pieces
Seam allowance is .25" unless otherwise stated.
(
Continued after the cut!
Collapse
)
didn't
finish my quilt for the WIP challenge (truth be told, I hardly touched it) and I've been thinking of it for like a week now. While I'm doing dishes, while I'm gardening... while I'm at work.... wondering what I could possibly quilt that's not actually my quilt.
I even thought about quilting my sister's quilt! Which she started last month, and is already at the quilting stage. She's 12 years younger than me, so it's making me feel like a slacker!
But today... I actually looked at the chart. "Something Quilted" is for December!
September is "Geek Inspired."
Which actually might be more challenging 'cause where do I even start? I have SO MANY "geek" sewing plans.
Technically, my
Game of Thrones Messenger Bag
fulfills this challenge (and July's refashion challenge!) but, new things!
But in the bags vein, I have several SDCC bags I'd like to refashion, I don't have pics of all of them but here are two I remember: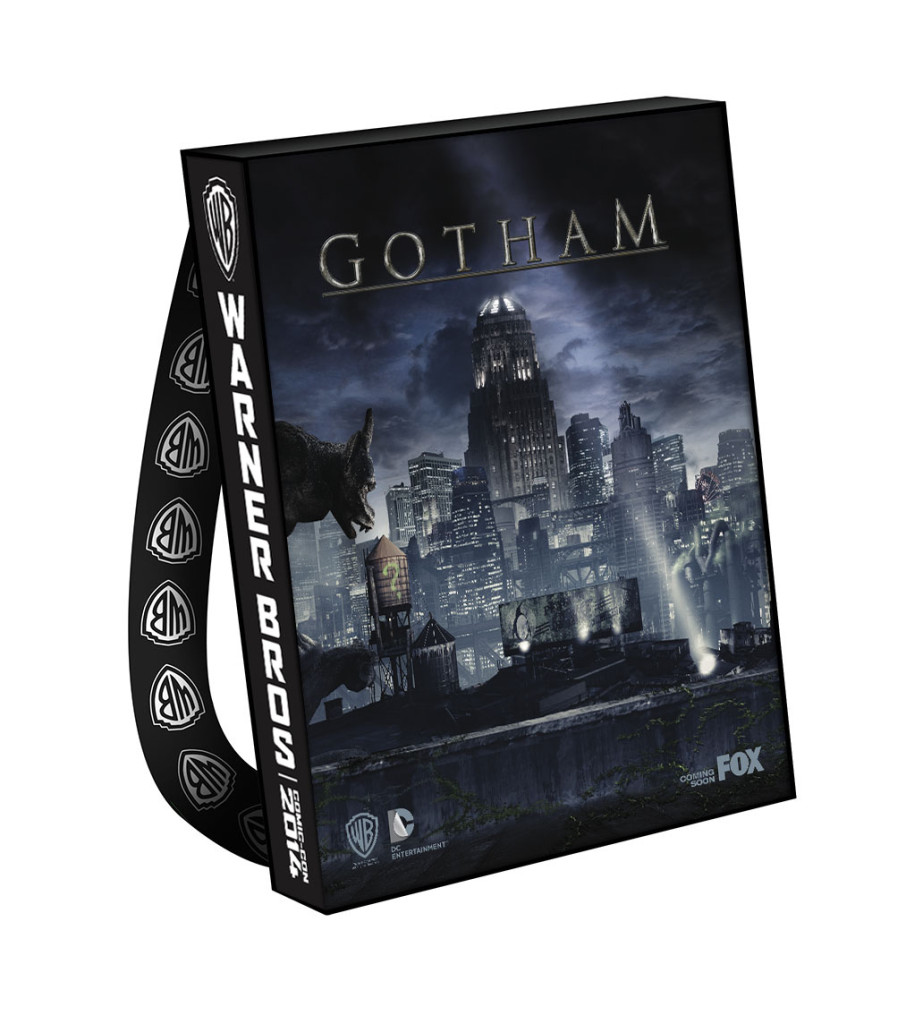 These bags are huge and refashion really nicely.
I'd also like to inject some more general geek into my wardrobe, but we'll see!
Augh, in my mind it was "Something Quilted" and I was already sad because I
Doris got some underwater camera gear a bit ago, she's rented the gear before and done a few shoots,
you can see them here
.
For the preggers one I did do some minimal assisting, so I *thought* I was reasonably familiar with the whole underwater thing.
Lemme tell you it is WAY different being in front of the camera.
Behind the camera, you're pretty much focused on one thing: getting the shot. Not that it isn't hard, you have to keep yourself down in the water and there are other water things to struggle with.
So this "shoot" was a "let's play with your equipment!" test.
We wanted to test how an umbrella maneuvers in the water, and how a night time shoot would look.
(
Read more...
Collapse
)
So!
I miss posting!
I still haven't tried to recover all those photos :/ I need to figure out a dedicated time to try, which is the real problem.
In the meantime, pictures I took on my ipad mini!
That's the next pic I have unfortunately. The paper taped on the front was so
AJ
could draw roughly where his weird bone chest piece goes and the size on me.
She also drew the approximate lines on the muslin sleeve, but then we both decided that sleeve head shape wasn't right. So I ended up using sleeve from Simplicity 2341 after-all, I just cut it in it's largest size for a bit more fullness at the head.
(
Read more...
Collapse
)
Reminder that we put two months for the something vintage challenge (which I skipped), so the numbers don't align w/ the months anymore.
#5 - June : Something for your Sewing Table
This one is particularly sad that I didn't do anything for, 'cause a pincushion can be really simple. And also because these are the two things I had wanted to do (which I'd still like to do before the year is out):
From the
I Can Find the Time
blog.
Think it's sad I didn't... find the time to do that?
Here's the other thing:
I have a kit to make that, minimal effort! It's not that exact kit, but that image is for a
pattern from Pattern Pile
.
#6 - July: Refashion an Existing Item in Your Wardrobe
I have a piiiiile of clothes just waiting for this. And I have ideas for half of them!
Since it's refashioning, I can't really find pics to show my intention, but you can take my word for it they'll be cool when I get around to it.
#7 - August: Finish a WIP (Work in Progress)
I reeeeeally wanted this to be my quilt! I've been working on it off and on for over a year now, but in such small chunks it hasn't seemed worth posting about. But I don't feel it's anywhere near close enough to finish in August. So it's actually possible my WIPs will be those challenge #6 items! 'Cause like I said, I have a pile of clothes for just that purpose.
I also have a velvet blazer I started 5 years ago or so, before I really realized the different properties of velvet. And a long jacket I started probably around the same time which is sliiiightly more likely to get finished (since it's further along).
So we'll see!
Hopefully I'll start taking pictures again soon.
Costume College this weekend, so I've been cramming.
Since I've been spectacularly lax about this (okay I have been really busy, but I feel like these things are simple enough I should have been able to get them done), I thought I'd do a quick catch all update with the things I should have made haha.



I take pictures of eeeeeverything, I have such a terrible memory I feel like I have to! So this is kind of a big a deal (and an excellent reminder to me to back up any pictures once a week going forward).


Before I descend into despondency I need to exhaust all my options for recovery, and sadly I don't really have time for that at the moment.


So I'm not sure how the posting will go for awhile. You guys are missing out on some great beet pictures, boiled this time! And then pickled!

Also progress pictures of my house and my sewing projects and like 500 pics from Yosemite.
Soooo, in-between taking pics, literally from one picture to the next, my camera's SD card died. At the Cheesecake Factory of all places! (in my defense, their decor really looked like the Eye of Sauron was watching us eat...)
Current Mood:

blah
Part of the reason July is failing is whoops,
Costume College
is in three weeks!
I really waffled on what to make, I'm just not feeling the historical vibe right now. So I wanted something cool, but not too hard to make in a short amount of time,
and
something I'd been wanting to do. Augh, decisions.
Anyway, I finally settled on Jareth from Labyrinth, I've wanted to make all his outfits for yeeeears. My absolute favourite is the white outfit he wears at the end, but there definitely wasn't time enough for that. So I decided to do my 2nd favourite, the one I've always thought of as his Escher outfit, but I guess it's usually referred to as his "Within You" outfit since that's what he sings when he wears it.
This is the photo most available on the internet:
Many searches don't get much better!
(
Read more...
Collapse
)
So I'll post about the Sewalong later, hopefully. June completely got away from me, and I suspect July will as well. I DO want to do both those challenges. I'm really going to try to complete all the challenges, just maybe not in the month they were supposed to have been done in.